So is the after the popular Hp netbook Hp 2133 almost ready, probably in the DK soon- it's called the HP 2140 and is now a 10 inch screen rather than 9 inch .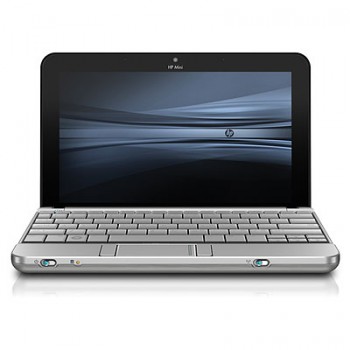 What is new, is that they have switched from VIA for Intel CPU so now they are more like everyone else. In this case it is an advantage to be as boring as the others, since Vista was a heavy stuff for the little VIA CPU, which was the brain of the old HP netbooks. Now the new is available in both Vista and XP, and I would definitely rather go for the XP model, although like all the others the Vista doesn't bother me that much, but it is just too heavy for a slow mini-put laptop with CPU Intel Atom.
The old mini-note received a lot of praise when it comes to keyboard, which is the best in the class. It is actually unchanged, 'if it ain't broke, don't fix it'.
Besides you can get it with a high screen resolution, which you still can in fact higher than the old netbook, along with the cheaper model with the ordinary small resolution.
Here are the specs:
CPU: 1.6GHz Intel Atom N270
Display: 10.1 "1024 x 576 or 1366 x 768 pixels
HD: 160GB HDD or 80GB SSD
2 USB ports – which many have criticized the old model – it's just below!
3 or 6 cell battery – 6-cell battery sticks out the back, but could cause the machine to run in 5 hours time
HP 3D Drive Guard (security so HD'en off when you drop the machine – if it works perfectly, starting with the SSD disks to fumble, at least they are so much more expensive ..)
Read English reviews here or danish here
This post is also available in: Danish
Did you enjoy this post? Why not leave a comment below and continue the conversation, or subscribe to my feed and get articles like this delivered automatically to your feed reader.