Asus Eee PC is indeed known for being a little ultra portable machine.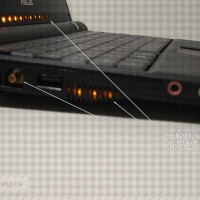 You would perhaps think that it is impossible or difficult to fit more in the small box than they already have stuffed in there. But in its usual style shows Internet grassroots a surprise and Eee PC will be rebuilt and enlarges (also called molded) in style.
For example Canadian Jesse Lang rebuilds its Eee PC so the particulars contain:
TV Tuner
Touchscreen
Miscellaneous diode
Extra RAM + disk space
GPS
Extra USB ports
It must be some kind of record!
Read the entire thread here
See more photos here
This post is also available in: Danish
Kunne du li' indlægget? Hvorfor ikke lige skrive en kommentar nedenfor og fortsætte samtalen, eller tilføje mit feed og få artikler som denne leveret automatisk til din feed reader.