I heard from Mid Data about their sale on Eee PC, which they already had put on the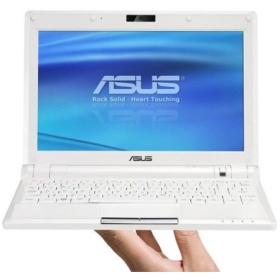 web last week – ready for sale immediately and shipped the same day as ordered.
They confirmed first that they had a "good enough" Eee PC on stock, but sent so soon after a mail number 2, who explained the first product will be launched Monday (today) and therefore would only be shipped today. Hmmm this is not quite optimal, you would have thought that you could sit with an Eee machine the whole weekend and you can already get it tomorrow. However, the chances are that "they have come" to send the first Eee's out before the launching date, this is unknown.
MTP data has chosen not to respond to the mail I sent – you can call that a poor costumer service, so I would not recommend buying from them.
Update per july 29: it turns out that the MTP has replied to a wring email address because they obviously have been manually typing in the address. The answer was, moreover, that they had a few pieces in stock of the black. Linux variant..But it's becoming old news now.
This post is also available in: Danish
Kunne du li' indlægget? Hvorfor ikke lige skrive en kommentar nedenfor og fortsætte samtalen, eller tilføje mit feed og få artikler som denne leveret automatisk til din feed reader.