The netbook that I will Highlight as Best Buy currently is no doubt the Asus Eee PC 1000HE,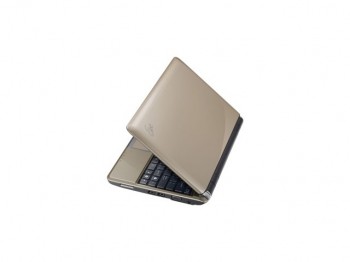 Asus Eee PC 100HE is the sequel to the popular Asus Eee PC 1000TH the bew model 1000HE gas many of the same qualities as the old Eee PC, but have some few points in improvements.
Asus Eee PC 1000HE is alsi a 10 inch netbook and has a slightly nicer design than the old model, it is slimmer and lighter and has better keyboards (bigger) better screen (LED lighting and based on LCD monitor) AND most importantly Asus Eee PC 1000HE has a superior battery! For what does it help with a  small and smart Eee PC / netbook, if you can work on it a couple more hours? With Asus Eee PC 100HE you can use it for many hours – up to 8 hours if everything works out well.
Now it sounds too much of a sales pitch – it's really not but I am also very excites about the Asus Eee OC 1000HE and won't hesitate to recommend it as currently the Best Buy, if I am asked ( I actually often tell).
For the simpler points you can find competitive netbook's/ mini- notes that are better. They usually not as nice and small as the Asus Eee PC S101, Asus Eee PC 1002HA or Asus Eee PC 1008HA ( Seashell when it pops up) (yes even the Asus Eee PC 1000HE may even seem too clumsy compared with the tiniest wonders). The keyboard is not as good on HP 2133 and HP 2140 and the screen resolution is not as great as the expensive HP models, and it is not as cheap as the cheapest MSI wind or Acer Aspire. But with the Asus Eee PC 1000HE you get overall well rounded package that does not fall through anything actually is pretty good in virtual with the respect. So, rather have a netbook that looks bigger or a netbook that have a better keyboard, and fall through with the other points you get with Asus Eee PC 1000HE an all around better quality for just under Dkk 300!
Of course everything should be taken with a grain of salt so if you only need to check some email from time to time at a café or something like that, then Asus 1002HA probably an equally good choice. But the most valuable for your money and most effective work machine ( within the areas where a netbook can be used), is certainly getting the Asus Eee PC 1000HE.
The specifications on the paper are fairly standard:
Eee PC 1000HE with Win Xp
Available in colors: Pearl White, Black, Blue, Golden
CPU: Intel Atom N270 / N280
1 GB DDR2 RAM
HDD 160GB
10.1 "LED backlit LCD monitor with 1024 x 600 resolution
1.3 MPixel webcam
6-Cell Li-ion battery, which on paper could produce up to 9.5 hours of battery time
WiFi: 802.11b/g/n
Bluetooth
Weight: 1450g
Dimensions: 266mm (W) x 191.2mm (D) x 28.5mm ~ 38mm (H)
This post is also available in: Danish
Kunne du li' indlægget? Hvorfor ikke lige skrive en kommentar nedenfor og fortsætte samtalen, eller tilføje mit feed og få artikler som denne leveret automatisk til din feed reader.