MTP Data write on their website that they have the Asus Eee PC in stock now?!

The same MID data center here.
In contrary, Elgiganten and LinuxShop still have it on reservation. How the heck do that connect together? Wonder if the 2 previous mentioned has just thrown that on the website and then pretend that they postpone it a few days off – so it happens to fit with the official release date? In that case they are full of lies, I'll send them an email and just ask. Follow along here – if there are answers!
I heard from Mid Data about their sale on Eee PC, which they already had put on the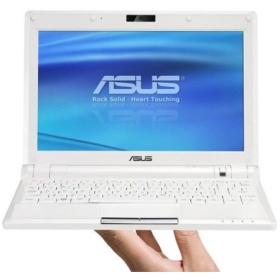 web last week – ready for sale immediately and shipped the same day as ordered.
They confirmed first that they had a "good enough" Eee PC on stock, but sent so soon after a mail number 2, who explained the first product will be launched Monday (today) and therefore would only be shipped today. Hmmm this is not quite optimal, you would have thought that you could sit with an Eee machine the whole weekend and you can already get it tomorrow. However, the chances are that "they have come" to send the first Eee's out before the launching date, this is unknown.
MTP data has chosen not to respond to the mail I sent – you can call that a poor costumer service, so I would not recommend buying from them.
Update per july 29: it turns out that the MTP has replied to a wring email address because they obviously have been manually typing in the address. The answer was, moreover, that they had a few pieces in stock of the black. Linux variant..But it's becoming old news now.
So the day has come that the Asus Eee PC was officially released for sale in Denmark.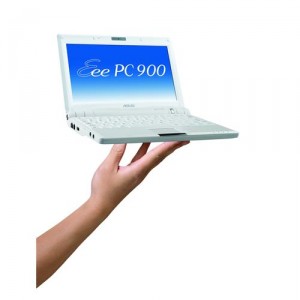 Linuxshop, who was the first to some out with pre-order of the Eee Pc, have it already sold out. But other palces, there are still Eee's in stock – so it should be a tiny issue to get your hands on the machine with you have to order from UK or other places.
Here in the country, we actually went straight to 900's models, Asus Eee PC 900, as it is officially named. The first model was Asus Eee PC 701, where 900 model has been given a better monitor or TFT screen with the size of 1024 x 600 which also means, that common websites can be viewed without any horizontal scrolling. Eee PC is available at home both with Asus' Linux variant and with Windows XP.
Enjoy!
Ars Technica has a new How – to –Guide on installing Ubuntu on Eee PC.

Ubuntu should be a little "easier" to manage than Windows Xp which can be heavy for a small machine. But why not just continue row un with Xandros? ( Asus Linux as preloaded on the Linux Eee PC's) because some items are becoming outdated in the following article, which complicates the installation of other programs such as Firefox 3
There is now a new netbook/ ultra-portable market for the low price of $ 99!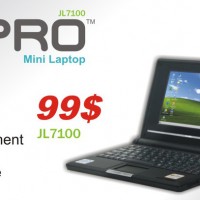 With exchange rates this amount to a price of just Dkk 469.51. There will be cargo charges, VAT and any duty
It's called J-pro Mini Laptop JL7100. The company is headquartered in Hong Kong and all can fear that it is a "real china product" in a negative sense. Unfortunately, it is impossible to find the distributor of the product, but I would just send them an email and see if any replies here on the blog.
Unlike the other clones (or whatever we should call those who follow in the footsteps of Asus Eee PC's to get their piece of the pie. ) it has here, at least some pretty lousy specs compared to the Eee PC:
Windows CE rather than "real" operating system
64 MB of RAM instead of 1GB (the Eee PC 900, which is the one we have on the Danish market)
No other storage rather than 16 GB SSD embedded
7 "resolution of 800 x 480 instead of 9" 1024 x 600
And many other details! See for yourself at Join Tech's website
All in all, it's quite miserable specifications compared to the Asus Eee PC 900, but the price is indeed very tempting! So although not a direct comparison worthy, could the low price certainly easy to attract a handful of customers.
Asus Eee PC is indeed known for being a little ultra portable machine.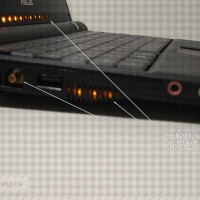 You would perhaps think that it is impossible or difficult to fit more in the small box than they already have stuffed in there. But in its usual style shows Internet grassroots a surprise and Eee PC will be rebuilt and enlarges (also called molded) in style.
For example Canadian Jesse Lang rebuilds its Eee PC so the particulars contain:
TV Tuner
Touchscreen
Miscellaneous diode
Extra RAM + disk space
GPS
Extra USB ports
It must be some kind of record!
Read the entire thread here
See more photos here
I have collected a list over the Eee PC- guides, which i think sounds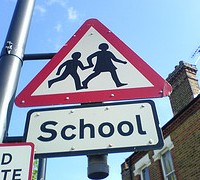 very interesting- and maybe will try it in time. The list is constantly updated, if I should stumble upon something really interesting.
See the list here http://www.eeepc.dk/guides/
Rumors of new Eee PCs with bigger keyboard: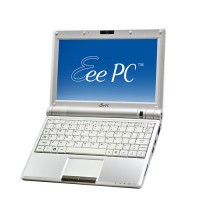 Asus is out again with the new machine so quickly that is impossible to follow. Maybe they are trying to saturate the competitors so they have a harder time getting a foot in the ground?
The existing model and " up coming models" includes the 700/701 (4G/8G) 900, 901, 1000, 1000H and Eee PC 1000HD besides Eee PC  Box (mini desktop PC) in another genre.
Now the rumors is that there are a few new models on sight: Exactly, with full model names Asus Eee PC 903, Asus Eee PC 904 and Asus Eee PC 905- where the previous mentioned will be called the Eee PC 900A instead. 904's are already found with an edition with HD and Windows, it is 904HD, look at Asus Tek's website.
The rumors have been mixed, but according to Asus's website 904HD's, it seems that the model comes with the "middle"screen at 8.9" with 1024x 600 resolution and Celeron CPU's (although the newest models now come with Atom CPU that is faster and more Efficient). The other rumor is that the latest expansion to the series primary have a goal to sell the "cheap" 900- model in a slightly larger cabinet as a way to get a slightly larger keyboard – just because it has been a criticism from many users (they are simply too small for a person with sausage fingers or even oven glove look) it also seems that Eee PC 904 is choked on some other characteristics, not the least the webcam. So the rumor that this is going to be a cheap model is probably right!
But hold the thought a second, Asus sends a lot of news thing out- it is becoming more confusing series now!
See all the video of pre-production model of 904's here
Asus has revealed a little about the future of their Eee PC model range.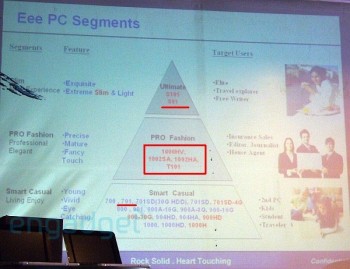 As you know the series is a little crowded already with its approximately 11 different models, but before the is year is over, Asus expect Eee PC series will have approximately 23 different models! The models are designed to target different segments of the market and will divide 3- sharing model series on Smart Casual, Pro Fashion and Ultimate. See the pictures here, that shows the whole strategy at trustedreviews.com
Smart Causal– there's not much new here, it will actually be the name of the current series, but there will still be new upcoming models.
Ultimate and Pro Fashion – will be more high end machines with dual Atom CPU (the current Atom CPU runs only single core, so we have to wait for the Intel manufacturers to produce dual core Atom, before we get to see them on sale) Moreover. They will be 10.1 " screen and bigger disks – whether model numbers a la: Asus Eee PC Ultimate: S101 and S91, Asus Eee PC Pro fashion: 1000HV, 1002HA, 1002HA and T101. Beautiful- we are back in the happy 90's when it comes to names.
The biggest disadvantages is of course the price – the Asus Eee PC started out as a small, cheap travel subnotebooks, but we are now approaching the major change in prices of the "ordinary" subnotebooks. The series is small to from being "netbooks" to be "ultraportable laptops". But will probably get what you pay for – the question is just about whether you pay for what you need. My initial assessment is that if you work on tasks that requires "intense" processing power, it is still very rare that you would want to sit and work with subnotebooks.
Sources: DigiTimes and i4U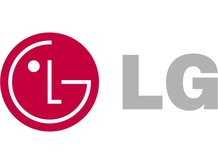 The first report that LG is also launching with an Eee PC competitor now fills online. Their Eee "wannabe killer" called LG X110and expected to be on the market by October. There will be a machine with an 9 inch screen. Intel Atom CPU, 120 GB HD and 2 GB of RAM – that is 3G so you won't have to use dongle on your Eee PC  or to run 3G via Bluetooth. But before this is going to happen we have expect that Asus will launch a handful of Eee PC machines that can do everything or more.
In my opinion it is not great a great surprise since all major PC manufacturers have a new machine on the way. to the surprise of many people was the Asus Eee PC's huge sales success, so it is no wonder that other manufacturers also wants a bite of Eee PC's on the market. However, it must become more and more difficult because the market is so crowded – with all the Asus own Eee PC variants.
MSI Wind, Acer One and HP, we already know. And so we know that Intel and Dell also have some new and fun on it's way. So I predict that we can soon expect a "Surprising" news that even Levono, Fujitsu, Siemens and Toshiba have Eee PC clones in mind. Medion's also have a fine Eee PC clone ready for sale now. It is becoming a more of a old days news, but read a little more about it later during the day here on the Asus Eee PC Blog!
Source Hardware Register