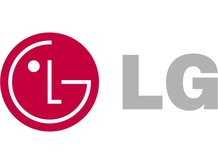 The first report that LG is also launching with an Eee PC competitor now fills online. Their Eee "wannabe killer" called LG X110and expected to be on the market by October. There will be a machine with an 9 inch screen. Intel Atom CPU, 120 GB HD and 2 GB of RAM – that is 3G so you won't have to use dongle on your Eee PC  or to run 3G via Bluetooth. But before this is going to happen we have expect that Asus will launch a handful of Eee PC machines that can do everything or more.
In my opinion it is not great a great surprise since all major PC manufacturers have a new machine on the way. to the surprise of many people was the Asus Eee PC's huge sales success, so it is no wonder that other manufacturers also wants a bite of Eee PC's on the market. However, it must become more and more difficult because the market is so crowded – with all the Asus own Eee PC variants.
MSI Wind, Acer One and HP, we already know. And so we know that Intel and Dell also have some new and fun on it's way. So I predict that we can soon expect a "Surprising" news that even Levono, Fujitsu, Siemens and Toshiba have Eee PC clones in mind. Medion's also have a fine Eee PC clone ready for sale now. It is becoming a more of a old days news, but read a little more about it later during the day here on the Asus Eee PC Blog!
Source Hardware Register
This post is also available in: Danish
Kunne du li' indlægget? Hvorfor ikke lige skrive en kommentar nedenfor og fortsætte samtalen, eller tilføje mit feed og få artikler som denne leveret automatisk til din feed reader.