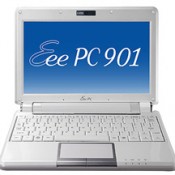 Linux store has just issued that they still get permission to sell Asus Eee PC 901 with Linux OS. It was otherwise initially prevented. The message goes out  like this:
"we have signed an agreement with Asus on Linux store still has to sell the new Asus Eee PC 901 qirh Linux, which otherwise was reserved exclusively Elbodan- chains (Experts otherwise) read more about it here:
Asus has still signed an exclusive agreement with Elbodan on sales of 901 model with Linux, but as the only addition we have been lucky to get is one delivery of the new Linux model, which we start selling this years Open Source Day conference"
This post is also available in: Danish
Kunne du li' indlægget? Hvorfor ikke lige skrive en kommentar nedenfor og fortsætte samtalen, eller tilføje mit feed og få artikler som denne leveret automatisk til din feed reader.