Update: The Eee PC (Sea) Shell get the model named Asus Eee PC 1008HA – and all the rumors are out, the organic form seems to hold the water, including the updated CPU, Intel N280 is used.
Asus probably launches the new model named Eee PC Shell, during the month of April. Anyways that's the what the rumors says.
Asus Eee PC Shell would be a sister to Asus Eee PC S101 a slim netbook with in a luxury class. Sources says that the Eee PC Shell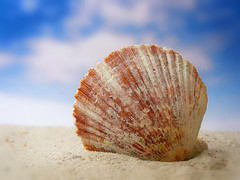 comes with a better hardware and shouls be easy to transport. Whatever that means. It could either refer to an even lower weight or it could be because "Shell" means the the Eee PC Shell gets a little more organic forms, which also function as a better handle. You can never know, but the rumor comes from Chinese Media via Google Translate.
Eee Pc Shell was said to have a better battery life than the Asus Eee PC S101 and also it comes with a 10" screens. The Price of Eee PC Shell will also be lower than the Asus PC S101 so it could be a really nice machine.
Moreover., it seems that 10" screen will be standard for most new netbooks in 2009. Perhaps we will know more after the CeBit Event show next week and can confir, or deny whether the Asus Eee PC Shell is fantasy or reality!
This post is also available in: Danish
Kunne du li' indlægget? Hvorfor ikke lige skrive en kommentar nedenfor og fortsætte samtalen, eller tilføje mit feed og få artikler som denne leveret automatisk til din feed reader.