Here is a post that is slightly outside the usual on Eee BC blog: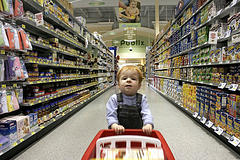 This time it's not just about the Asus Eee PC's but the purchase of laptop in general. How do you get the most of your money when buying a laptop? What is the best buy on laptops? Which laptop should I choose? These are probably the most typical questions you have in mind, but there is no simple answer to the question. It depends on the requirements and for what you will use a laptop for.
Here's my round-up of recommendations if you need to buy a new laptop – and this applies both netbooks and ordinary laptop (which is notebook or laptop) – but keep in mind that you must have a lot of money. Some laptops have been found as a demo machines ( for example they have previously been used and such exchange or returned with an error, then the error has been corrected and they put it up for sale again). Therefore they are cheaper than you might actually compare to others. You can find them at www.edbpriser.dk
Cheapest 10" mini- notebook(netbook):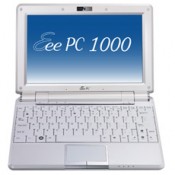 Asus Eee PC 1000H: Intel Atom N270 1.6 GHz, 1 Gb DDR2 SDRAM, 10 Inch screen, 160 GB HD Windows XP Home
–          A bit more clunky than the onter laptops, but this is with a better battery life than the most.
–          Dkk 2470 with VAT dkk 1976
Best 10 inch mini notebook ( netbook):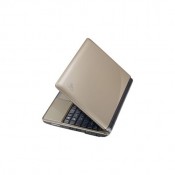 Asus Eee PC 1000HE: Intel Atom N280 1.6 GB DDR2 SDRAM, 10 inch screen, 160 GB HD, Windows Xp Home
–          The new model of the above, a better design, slightly smaller, lighter and with much better battery life. There are still more handy netbooks than this one, but it is clearly about favorites when it comes to battery life and keyboard and so on.
–          Dkk 2900 (without Vat dkk 2320) (for white, it costs dkk 100 more)
Best looking 10 inch mini notebook (netbook):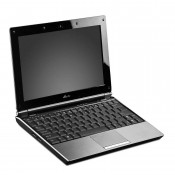 Asus Eee PC 1002 HA Intel Atom N280 1.6 GHz, 1 GB DDR2 SDRAM, 10 inch screen, 160 GB HD, Bluetooth, Windows XP Home
-Probabaly the closest to slimline laptop, you can get with 10 inch- with the stunning designs that are known from the Asus Eee PC S101, only much cheaper. But with poor battery life than the above because it is so thin.
Dkk 3299 (without VAT dkk 2640)
Cheapest "regular" Light Weight laptop:
Toshiba Satellite Pro U400-15M: 13.3 inch (1280 x 800) TFT display, Intel Pentium Dual Core 2 Ghz CPU, 2 GD DDR2 SDRAM, 160 GB HD, Intel GMA 4500MHD onboard graphics, free choice of Windows Vista or Windows Business/XP pro
–          Is an ordinary PC, this is faster than Hp netbooks especially because it has a much faster CPU (CPU is known as brain / motor in the computers) and with Dvd burner and so on, but still with a small 13 inch screen and weights only 1.9 kilo. It is a small and handy machine that weights slightly less than the macbook (though it looks much more clumsy than MacBook). But not quite small enough to be counted as a subnotebooks., but clearly easier to use for everyday use at school or university than the ordinary clumsy laptops
–          Dkk 4427 (without VAT 3542)
Cheapest discount portables: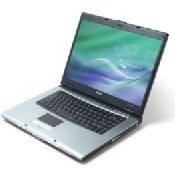 Acer As5310 – 301G12Mi 15.4 inch WXGA TFT, Celeron M520 1.6 Ghz CPU, 1 GB RAM, which is too little for Windows Vista. This is a slow machine, but you can just use this for surfing the internet. If I want the cheapest possible machine at all, I would offer dkk 400 more and take the next machine just to get a little more power, because this seems too slow to boot and have the Internet Explorer up running on the screen.
-Dkk 2299 (VAT 1840)
Acer EX5220-302G12Mi 15.4 inch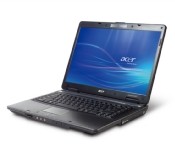 WXGA CrystalBrite, Celeron M 560 2.13 GHz CPU,  Mobile Intel ® Graphics Media Accelerator X3100 shared onboard graphics card, 2 GB RAM, 120 GB HD, DVD burner, Windows Vista Home Basic
-Demo Notebook PC (but with full warranty) Still a bad discount CPU Celeron, but now with 2.13 GHz and 2 GB of Ram which is more suited for Windows Vista. It should be excellent for surfing the internet.
Dkk 2699 (without Vat 2159)
Cheapest laptop with OK hard drive:

Acer AS5735Z-324G32MN 15.6 "15.6" WXGA screen, Pentium Dual Core T3200 2.0GHz CPU, onboard graphics card, 4GB RAM, 320GB HD, DVD burner, Numeric keypad, Bluetooth, Vista Home Premium
– Demo portable machine (with full warranty) with newer / faster CPU than the model above at 2GHz and plenty of RAM to run the Windows Vista. Although both this and the above machine is approximately-2 GHz, you should be aware that this machine is almost twice as fast or more efficient as a Celeron! So you can't compare the GHz CPUs if not the same model or type.
The graphics card is a built in for this model, so it's no good to the latest 3D games, but it will be super for office tasks, images, network tasks.
Kr 3699, – (without VAT: 2960, -)
Acer EX5420G-553G32Mi 15.4 "Screen 15.4″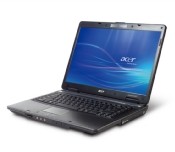 WXGA, Turion 64 X2 TL-62 2.1GHz CPU, Graffikort ATI ® Mobility ™ Radeon ® HD 2400 XT 256MB VRAM, 3GB RAM, 320GB HD. DVD burner, Bluetooth, Vista Home Premium
– Notebook PC which is also a demo machine (but with full warranty) which is very similar to the above. CPU is similar strong, but there is a little less RAM with 3 GB, but then separate graphics card. This will be better for newer games – but maybe a little slower for office tasks and surfing with "mil tones" of open tabs because it has the 1GB less RAM
Dkk 3,999, – (excl. VAT dkk 3199, -)
(for the same price but with 17 "also available here)
Crazy laptop to play the latest games:

MSI Gaming GX620-059NE: 15.4-inch display, Intel Core 2 Duo P8400 (2.26GHz), 4GB DDR2, 320GB HD, Nvidia 9600M GT m/512MB, 1, DVD burner, Vista Home Premium
– On the manual or user guide,  this is the machine mentioned all of the above, but partly the CPU is the best kind (maybe 50% better than above) and especially the graphics card of a different caliber: Here we're talking some of the best graphics card you can get for reasonable price in a laptop, so you can also play a lot of new games on this laptop.
Dkk  6840, – (excl. VAT dkk 5472, -)
Laptop PC with most beautiful design: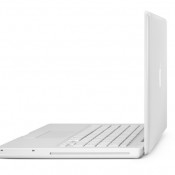 White Apple MacBook: 13 " TFT display, 2.0GHz Intel Core 2 Duo CPU, 2GB DDR2, 120GB HD, NVIDIA GeForce 9400M graphics
– MacBook is a relatively powerful PC with the same type of CPU as in the above machine but at a minimum slower version, and with less RAM and less powerful graphics card – it's of onboard-type, but at least right now with Strongly onboard graphics card on the market.
Many, including myself, still think that the white MacBooks, the notebook PC market that has the most beautiful design! So even if you have received new model in aluminum, which you should definitely consider if you just have to have the newest ( faster type of RAM on the motherboard), then  the white Apple MacBook has just arrived here , first of all because the white MacBooks are also significantly cheaper than the new aluminum.
General information about MacBook's can be said that they have fairly good specifications and that their hard drive  works perfectly together – giving the feeling that they are a bit faster than standard PCs with similar harddrive. They are also very noisy. However, one should take a careful consideration whether you bother to learn a new operating system, since they do not come with Windows but with Mac OSX. You can easily install Windows on the machines, but then, you have to "put up with it."
dkk  6862, – (excl. VAT dkk 5490, -)
The conclusion:
The conclusion must be that there are plenty to choose from! 🙂
Personally, I could cut the choice down further. In Netbook category I would unhesitatingly choose namely Asus EEE PC 1000HE.
For alm. laptop I'd choose:
Toshiba Satellite Pro U400-15M, where it should be easy to transport
Acer AS5735Z-324G32MN 15.6 "if I" just "should have maximum benefit for the least money.
In the design category is the Apple MacBook alone back as normal. portable, but if a netbook can meet your needs (eg, that still only works with normal temperature. office tasks, email and surf), then an Asus Eee PC 1002HA netbook be a very strong joker!
This post is also available in: Danish
Kunne du li' indlægget? Hvorfor ikke lige skrive en kommentar nedenfor og fortsætte samtalen, eller tilføje mit feed og få artikler som denne leveret automatisk til din feed reader.