So Dell has finally launched their netbook. The name is Dell Inspiron Mini 9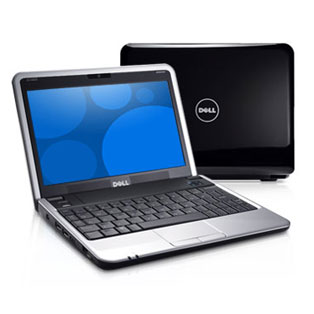 and the specification are very boring- exactly the same as the other:
Intel Atom CPU, 8,9 inches 1024x 600 LED, 1.3 Mpixel webcam, XP Home installed, Bluetooth, 8 or 16 GB SSD (here you can get 2GB online storage for free from Box.net, so there something new there). The battery on Dells Asus Eee PC clone can last up to 3 hours, so it is probably also a 3 cell battery. The appearance is pretty boring in my own opinion. Here the Original Eee PC wins and the other netbooks as well. And it costs to get a white cap on the thing, not even in a white color like the Asus Eee PC is.  The price is 399$, even I can't get it under 449$ with Bluetooth and without for 429 $. So all in all it's a pretty boring news, but could be a really great machine though like everything else. Despite that it could have its buyers anyway, for Dell after a while has won the good reputation, which has suffered for quite awhile, which the other have difficulties of delivering. Otherwise the keyboard is a crucial thing for some, so there we must await the audience impact. It takes a couple of weeks before we see the Ubuntu version, it's going to be 50 $ cheaper and should come in different rainbow colors and maybe more choice on HD sizes. (4GB SSD says the rumor)
This post is also available in: Danish
Kunne du li' indlægget? Hvorfor ikke lige skrive en kommentar nedenfor og fortsætte samtalen, eller tilføje mit feed og få artikler som denne leveret automatisk til din feed reader.