Like all other notebook manufacturers have Fujitsu course, their own Asus Eee PC killer.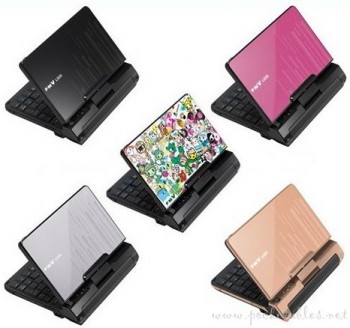 And of course with some cool Japanese twists! In Europe they probably call it U2010 while the Americans will call it LifeBook U820 and the Japanese calls it LOOX U/B50N.
The Machine is now on the market in Japan (like so much else we can't get it here), and has all the usual specs with Intel Atom CPU and 1GB Ram and so on. Unlike other Eee killers/netbook, this mininote comes touch screen, that can be turned so it can be a mini tablet PC. The screen is small 5,6 inch but have 1280x 800 pixels. The operating system is Windows Vista. Battery life is given from 5 to 11 hours, depends  on how you run the standard or advanced. On appearance Fujitsu's machine also differs from the other Asus Eee PC clones. The Japanese can otherwise buy it as "build to order" and can be ordered with TV tuner. And hey wait a second while I am emptying my keyboard for saliva…
Nice!
Everything differs from the Asus Eee PC, MSI Wind and the other gang. Unfortunately we don't know if it should come at all, and how we are able to afford it. For there was an indication that the price to compete with cheaper netbooks. Is a wild machine something for you or is too overkill?
See info about "the original" here and launching here
LG's Eee PC Killer  called LG X110 looks like an MSI Wind – and the rumors also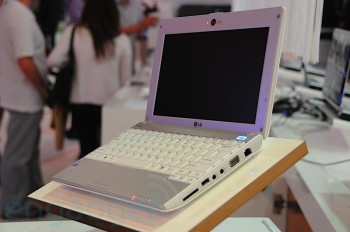 says that MSI stands for much of the production. The specifications also looks like all the other machines, such as the MSi Wind,Acer One and Asus Eee PC 901, which is being trivialized: 1.6 Ghz Atom CPU, 1 GB RAM, windows, 9 or 10 inch screen 1024x600PX. Fortunately LG has been sneaky enough to provide, that it differs from other producers on a couple of points – as suggested earlier : the machine contains both GPS and 3G (HDSPA)- opportunity. This means you can get a 3G sim card directly into the machine and there gain access to the internet via 3G without dongles or other similar things on the thing.
Unlike the previous rumors EnGadget says, only the machine as standard comes with the usual 1 GB of RAM.
Acer Aspire One ( which is Acers bid for an Asus Eee PC Killer)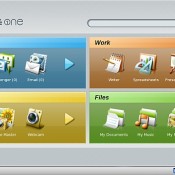 comes in 2 typical versions: one with Windows Xp and one with a Linux Lite. Graphically it is nice to look at, and it should also work fine for everyday tasks. TechTree has made a thorough review, where they conclude that it is not fully implemented. Windows XP Home, runs better on their Acer rather than Linux and the boot time is the same. Asus Eee PC uses Xandros Linux and they mean it is more complete and stable than the Acer One's variant. Sadly they have smashed their Linux Lite so Thoroughly!
So Dell has finally launched their netbook. The name is Dell Inspiron Mini 9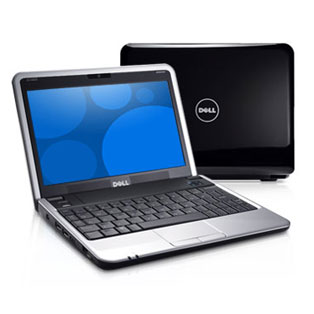 and the specification are very boring- exactly the same as the other:
Intel Atom CPU, 8,9 inches 1024x 600 LED, 1.3 Mpixel webcam, XP Home installed, Bluetooth, 8 or 16 GB SSD (here you can get 2GB online storage for free from Box.net, so there something new there). The battery on Dells Asus Eee PC clone can last up to 3 hours, so it is probably also a 3 cell battery. The appearance is pretty boring in my own opinion. Here the Original Eee PC wins and the other netbooks as well. And it costs to get a white cap on the thing, not even in a white color like the Asus Eee PC is.  The price is 399$, even I can't get it under 449$ with Bluetooth and without for 429 $. So all in all it's a pretty boring news, but could be a really great machine though like everything else. Despite that it could have its buyers anyway, for Dell after a while has won the good reputation, which has suffered for quite awhile, which the other have difficulties of delivering. Otherwise the keyboard is a crucial thing for some, so there we must await the audience impact. It takes a couple of weeks before we see the Ubuntu version, it's going to be 50 $ cheaper and should come in different rainbow colors and maybe more choice on HD sizes. (4GB SSD says the rumor)
Are you looking for those a little bigger netbooks/mininotes?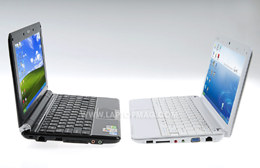 In other wise 10 inch screen, you check the reviews I stumble upon, in here Asus biggest netbook Asus Eee PC 1000H vs. MSI Wind. Specification is a bit similar and just the same for the price. Yet there are differences between these 2 machines, which pull a victory home for the MSI Wind according to the reviewer.
Note: Currently in Denmark, only the Asus Eee PC 900 and Asus Eee PC 701SD that is in the market, so Asus Eee PC 1000H must be imported from England, which is very easy to do. So if you are considering on getting one, you should read the reviews here:
http://www.laptopmag.com/review/laptops/eeepc-wind-faceoff.aspx?pid=5
Computerworld has posted a video up with 5 different netbooks. It may be a useful help when you need to choose which machine you want to purchase.
The video shows:
Asus Eee PC Classic / 701 (Intel Celeron CPU, 7 inch screen, Linux).
Asus Eee PC 900 (Intel Celeron CPU, 9-inch screen, Linux).
Asus Eee PC 901 (Intel Atom CPU, 9-inch screen and Linux).
HP 2133 (Via C7 CPU, 8.9 inch screen, Windows Vista Business).
MSI Wind (Intel Atom CPU, 9-inch display, Windows XP).
The major deficiency here is the Acer Aspire One, which you certainly should be under your consideration. Especially because it can still can be found in various online stores, while the other two Asus Eee PC killere MSI Wind and HP 2133 are difficult to trace the moment …
See the video would here: http://www.pcworld.dk/art/10209?a=rss&i=0
Hereby a brief news: The following Linuxshop has now confirmed Asus,
that the Asus Eee PC 901 coming to Denmark in week 39, it is 2 weeks after that the Asus really had promised it so the delay is not quite much of a talk. With the Eee PC 901 Asus came up with the same good characteristics as many of the competitors on the Danish market with their netbooks. The main change for most buyers is that the machines now include an Intel Atom CPU instead of Celeron CPU, which Asus Eee Pc 701 and Asus Eee PC 900 included.
From my perspective it is far more important that the machine should come in 6 cell battery, the 3 cell batteries  which the competitors have is a load. The price is not crazy. Approximately Dkk 3000,- according to Linuxshop, with the Asus Eee PC 901 again in the front row on the Danish netbook market in my estimation, Especially if you are into shockproof SSD technology rather than a regular hard drive.
Full specifications on the Asus Eee PC 901 in the following Asus Website:
Operating System

Genuine Windows XP® Home
GNU Linux

Display

8.9″

Intel CPU & Chipset

Intel® Atom N270

Wireless Data Network

WLAN: 802.11 n
Bluetooth: YES

Memory

1GB (DDR2)

S.S.D. Storage (Solid-State Drive)

SSD 12GB (Genuine Windows® XP Home)
SSD 20GB (Linux)

Camera

1.3M Pixel

Audio

Dolby Sound Room Certified(Genuine Windows® XP Home)
Stereo speaker
Digital Array Mic

Battery

8 hrs*(Genuine Windows® XP Home)
7.2 hrs*(GNU Linux)

Weight

1.1 kg

Infusion

Red, Green, Black, Peony White, Pearl White and Fine Ebony
I fell over the smart tool for visualization of sizes called the Sizeeasy and as a gadget freak with a hang for netbooks/mininotes, it was off course the size of the various Eee PC' s which were visualized.
It is a great help to show, how sizes are relative to each other. Watch and compare the sizes of the Asus Eee  PC 901 vs. MSI Wind vs. Acer Aspire One vs. HP 2133 here: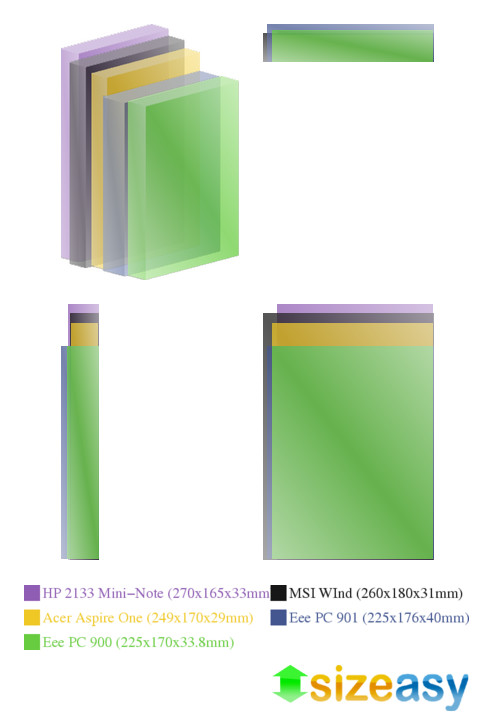 You can try to look around here
Asus Eee Top looks pretty cool – both ind esign terns and in terms of prives and setup.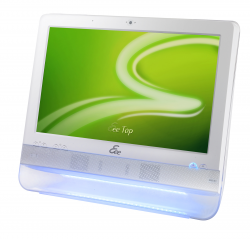 It builds on the Eee hardware, so it's not exactly a powerhouse, like Asus Eee Pc, or other netbooks for that matter. But then it costs only Dkk 5000.- for a complet setup with 15 inch touch screen with built in PC and smart mouse/ keyboard. So you can begin to dream of a kitchen machine or the familys message bulletin board in a digital way.
Specs on the Asus Eee Top is:
1.6 GHz Intel Atom N270
Windows XP
15.6 inch touch screen with opløsnign 1366 × 768 px
1.3 MP Webcam
Intel GMA 950 graphics chip
1 GB RAM
160GB hard drive, 5,400 RPM
802.11b WiFi
External power connector
Power consumption idle / load: 35/37, 9 watts
PCWorld has written a loner review in which they write:
"Niche Product or trivialized?

A final assessment of the Asus Eee Top is difficult to reach because the computer sits between 2 chairs. On the other side the Eee top is somehow half- hearted bid for a touch screen PC, where you at a pretty interval experience frustrations when you are forced to keep a keyboard and a mouse in hand. In addition to the obvious hardware limitations, which means that the PC is suitable for very basic needs.

Showing good stroke

If you and your family already owns one or two computers, the Eee Top, can however be a good entertaining and unusual extension to It equipment in your home. But otherwise, there is a good reason to let your eyes dwell on alternatives to nearly the same price that's offer better expandability and horsepower.

We reward Asus Eee Top with a 3 stars as it is an average product without all the big arm gestures. The touch- sensitive computer displays good qualities for the price, and more complete user interface in the future might mean that HP must take competition very seriously. So far Eee Top remains nevertheless a very interesting PC supplement that appeal to a very limited audience."
So is the after the popular Hp netbook Hp 2133 almost ready, probably in the DK soon- it's called the HP 2140 and is now a 10 inch screen rather than 9 inch .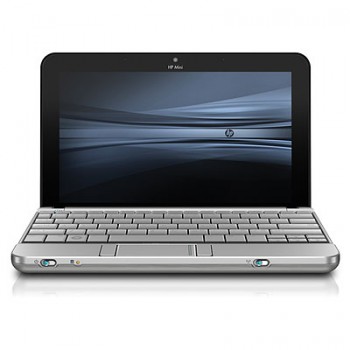 What is new, is that they have switched from VIA for Intel CPU so now they are more like everyone else. In this case it is an advantage to be as boring as the others, since Vista was a heavy stuff for the little VIA CPU, which was the brain of the old HP netbooks. Now the new is available in both Vista and XP, and I would definitely rather go for the XP model, although like all the others the Vista doesn't bother me that much, but it is just too heavy for a slow mini-put laptop with CPU Intel Atom.
The old mini-note received a lot of praise when it comes to keyboard, which is the best in the class. It is actually unchanged, 'if it ain't broke, don't fix it'.
Besides you can get it with a high screen resolution, which you still can in fact higher than the old netbook, along with the cheaper model with the ordinary small resolution.
Here are the specs:
CPU: 1.6GHz Intel Atom N270
Display: 10.1 "1024 x 576 or 1366 x 768 pixels
HD: 160GB HDD or 80GB SSD
2 USB ports – which many have criticized the old model – it's just below!
3 or 6 cell battery – 6-cell battery sticks out the back, but could cause the machine to run in 5 hours time
HP 3D Drive Guard (security so HD'en off when you drop the machine – if it works perfectly, starting with the SSD disks to fumble, at least they are so much more expensive ..)
Read English reviews here or danish here