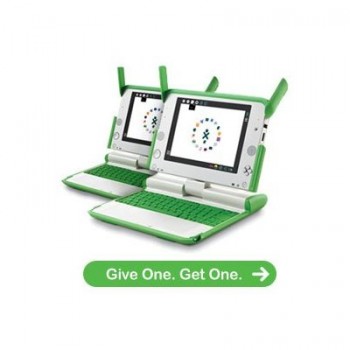 From today you can buy an XO PC, which is the OLPC project's current model! The project was originally called the "$ 100 laptop"
but was later renamed to "One Laptop per child" because the vision to keep in under $ 100 are not met.
Since OLPC started the hype around a super cheap PC with small developing countries could afford ( or the rest of us could afford to buy them) started the wave of research at the various PC manufacturers around the world in order to make super cheap laptops. Intel was originally with the OLPC project, but they backed out and started their own development but with a slightly different foc
us in world development, which is cheap laptops to the classroom. While no other than the Executive Boards know the background, there are many who believe that the OLPC project in this way was to aim the whole netbook/ mini-note market over time, nonetheless the Asus Eee PC after all have done a very good job sales-wise.
The purpose of the OLPC's XO computer is still known by bringing PC's to the developing world and makes them competitiv
e in the modern world. That's why you just can't buy one without donating one yourself. It costs around 2500.- for 2 machines,one
that is donated to the charity!
What about the specs on the XO?
On the paper, at first they had nothing to brag about. But the whole purpose is entirely different than the general netbooks. OLPC's XO is durable and reliable and with long battery life. The screen is 7.5 inches and is quite unique and serve as a fairly standard co
lor screens as well as black and white display with a high resolution of 1200 x 900i 200DPI. Super sharp and as one of the few screens as possible to read in direct and strong sunshine. And if you must prove your latest mountain climbing or jeep safari in the desert, you should get an XO from OLPC. Battery life is also very good since the screen for example only uses maximum 1 watt, when you have the backlight turned on and there are no heavy parts that can suck up the battery like the standard hard drive. Everything is much more durable than what we are used to, including the plastic in double thickness.
Buy your XO laptop from OLPC project here See specifications on OLPC's Community Site

(Note: If you buy OLPC through my links above, you are supporting this blog as well with a few pennies too – and the OLPC you donate is actually no less!)
This post is also available in: Danish
Kunne du li' indlægget? Hvorfor ikke lige skrive en kommentar nedenfor og fortsætte samtalen, eller tilføje mit feed og få artikler som denne leveret automatisk til din feed reader.