So you can now buy a Dell Netbook directly for delivery in DK through Dells own website!
It costs Dkk 3600,- Which is not insanely cheap compared to the Asus Eee PC's or many other netbooks! But in return you will get a bite of a really good mini-note anyways, besides the good name of DELL, among many others. The quality of DELLS machines have generally fluctuated over the past few years, but everything suggests that this is above average- so it probably also applies for mini- note Dell Inspiron Mini 9
DELLS Eee PC killer has standard specs and goes with SSD for a start.
Here are the specs:
Processor
Intel ® Atom ™ N270 processor (1.60 GHz, 533 MHz, 512 KB cache)
Operating Systems
Genuine Windows XP ™ Home – Danish
Colors
Black With WLAN
Screen
8.9 "WLED display (WSVGA) with TrueLife
Video Cards
Integrated Intel ® Graphics Media Accelerator 950
Memory
1024 MB Dual Channel DDR2 SDRAM at 533 MHz
Hard Drives
16 GB Solid State Drive

Wireless Solutions
Dell 802.11b / g Wireless LAN Mini Card
So the Asus Eee PC 904HA for sale in the country!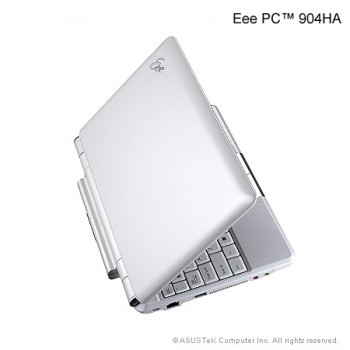 The difference between the new Eee PC and the "Old" Asus Eee PC 900HA is that the 904s comes with 4 cell battery, but Eee PC 904HA comes with 6 cells. It results to a better battery performance – it is clearly the best among the best netbooks. The battery is in fact similar to the Asus Eee PC 1000H, but with the smaller screen the battery life will of course perform better.
Qual – keyboard:
As the main rumors about 904 model predicted, there is also focus on the keyboard. It is reported that the size is 95% of a normal notebook keyboard. To make room for a much better keyboard the machine is encapsulated in a cabinet, that comes from Asus Eee PC 1000- series. It means that you get a plastic edge around the screen (as you can see in the picture below) and it is as big and clunky as a 10" netbook even it only has a 9" screen. The weight is actually a little bit less than the 10 inch netbook. But the keyboard has been everyone's problem when it comes to netbook or mini-notes, so in general this will be a perfect machine for many people, a cheap machine but with a much better keyboard ad much better battery life than the example you find on an Acer Aspire One, which costs the same. And after all the Asus Eee PC 904HA still so lightweight and small, it won't be a problem to have it with you. Perfect for people who actually uses their machines often when they are on the go- such as reporters or writers.
Eee PC 904HA comes in 2 colors: Pearl White and Fine Ebony. OS is both Xp and Linux. Besides the battery is the investment on necessary specs the same as always: Asus Eee PC 904HA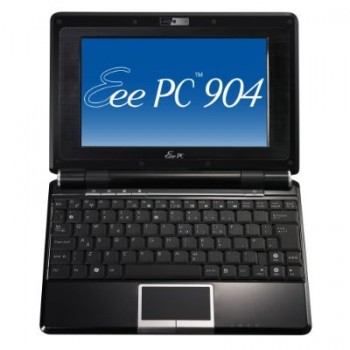 1.6 GHz Intel ATOM N270 Processor
1 GB RAM
160 GB Hard Drive (+ 10 GB Email Storage –  Online space in the bargain)
XP Home
6 cell battery with up to 5.9 hours of operation
8.9-inch display (LED Backlight) at 1024 x 600 pixels
Touchpad with multi-touch
Wi-Fi 802.11 b / g
1.3 MPixel webcam
Dimensions: 266mm (W) x 191.2mm (D) x 28.5mm ~ 38mm (H)
Weight: 1.4 kg
Price at launch: 2700, –
read more about Asus Eee Pc 904HA here
It should be very true, that Asus new 10″- model should hit the Danish markets in week 11:
Asus PC 1002HA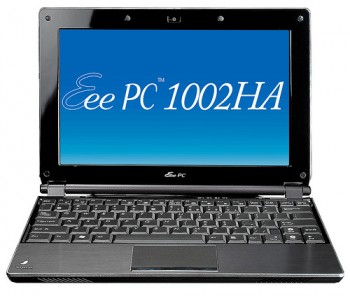 It seems that the Eee PC 1002 HA will be a real winner. It is of course a 10" model, in additional to the standard specs (see below) is spiced with a good battery and a design that is borrowed a lot from the acclaimed design model in Asus Eee PC Series, named Eee PC S101. So nice and probably with a little slimline look with a weight below the Asus Eee PC 1000H.
There are lots of improvements on the Asus Eee PC 1000H except for one thing: the battery. The new battery is smaller and also results in low performance than the old one from Eee PC 1000H. Some sources say it should be a 2 cell battery, that should not be used as an indicator of performance because its 4200 MAH perform better than, let's say 3 cell batteries on the market. In general you should be able to pull out 3 – 3 ½ hours of use out of the machine, although the manufacturer (Asus) always guess high by 5 hours.
The Keyboard was also said to be or become among the best in the netbook market which of course not least due to the size: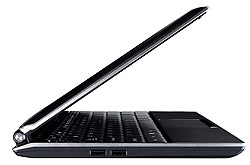 for many 9 " models are simply too small to have a good keyboard. The price Dkk 3700 sounds to very reasonable, and it's going to be everyone's favorite among all mini-notes – good keyboard, good (and large) monitor, reasonable battery life (but not advanced) and a design that truly is a class above all other than S101, which is a bit more expensive in general.
Update: The Eee PC (Sea) Shell get the model named Asus Eee PC 1008HA – and all the rumors are out, the organic form seems to hold the water, including the updated CPU, Intel N280 is used.
Asus probably launches the new model named Eee PC Shell, during the month of April. Anyways that's the what the rumors says.
Asus Eee PC Shell would be a sister to Asus Eee PC S101 a slim netbook with in a luxury class. Sources says that the Eee PC Shell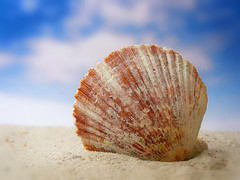 comes with a better hardware and shouls be easy to transport. Whatever that means. It could either refer to an even lower weight or it could be because "Shell" means the the Eee PC Shell gets a little more organic forms, which also function as a better handle. You can never know, but the rumor comes from Chinese Media via Google Translate.
Eee Pc Shell was said to have a better battery life than the Asus Eee PC S101 and also it comes with a 10" screens. The Price of Eee PC Shell will also be lower than the Asus PC S101 so it could be a really nice machine.
Moreover., it seems that 10" screen will be standard for most new netbooks in 2009. Perhaps we will know more after the CeBit Event show next week and can confir, or deny whether the Asus Eee PC Shell is fantasy or reality!
Asus's small and popular desktop PC called the Eee Box is still back order in Denmark,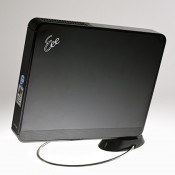 when we talk about the new models named Asus Eee Box 240 and Asus Eee Box 206TH. The old model Asus Eee Box 202 can be found in many places.
To those who don't know the Asus Eee Box, it can be noted that this is not an ordinary desktop PC, but what is called a nettop. A counter part to the netbook compared to a normal ordinary netbook or laptop PC. Asus Eee box built with m any components as known from the Asus Eee PC and you will have a very small and incredibly powerful and efficient PC, but does not have the world's wildest powerhouse when you are talking about pure performance. The hard drive consists among other things the well known Intel Atom 1.6 GHz CPU, 160 GB hard drive, 1 GB RAM, card reader, LAN, wifi / wireless network card and Windows XP operating system.
You should not buy Asus Eee Box because it plays the newest and latest games, making lots of heavy video editing and perhaps not even Photo shopping, if you are an impatient person or have very heavy images to work with, this is simply too slow for you.
Asus Eee Box is perfect contrast to many other things. Imagine a single server in the house, such as file and print server will the Asus Eee Box 202 work perfectly. It is not noisy, and it is environmental friendly, it is also a great fit for your wallet, for a PC to run "24 x 7×365 (as they advertise in the old days) are nit using as much power.
With the Asus Eee Box's 16-19 watts of power you can get for under 300 GBP a year by always having it switched on. Also as a back-up server is very fitted, though the hard disk capacity of 160 GB maybe slightly below, and one (power saving 2.5") USB hard drive beside. The Eee Box will soon need. Asus Eee Box 202 can be set on the market for 2000 kr. If we are lucky, but that is actually phased out, so when the last one is sold out, don't expect there are more batches to come from Asus.
Asus Eee Box, because of its small size can be stores everywhere, and even perfect for such kitchen PC setups and many other fun projects. The Asus Eee Box other than the use of energy also comes with lots of advantages. First it can be installed after the VESA standard, for example it can be placed behind the flat screen and partly Eee Box comes with express Gate (also called Splash top) an instant on, OS or operating system, which more or less to use once you turn the Eee Box on. It is very Stripped down operating system that instantly allows you to chat, see photos or move files, use skype or go online via a browser and check mail, surf the web and so on. You can for example be busy and just need to check bus schedules. Asus Eee Box machines will "naturally" also with Windows XP, you can also wait the usual time to start your known OS instead.
The difference from an Asus Eee Box 204 and Asus Eee PC 206 is its little sister Asus Eee Box 202 is the graphics card. (the official model names are not 202, 204 or 206 but Asus Eee Box B202" "Asus Eee Box B204 and Asus Eee Box B206 where the B probably stands for BOX.)
How come Asus only comes with onboard graphics card with shared RAM (intel GMA 950 graphics) where Asus Eee Box 204 and Eee Box 206 comes with real graphics card: ATI Radeon HD 3450 with 256 MB DDR2 RAM. A total upgrade! This is a great upgrade, Asus reportedly developed clay their drivers, so the graphics card make a little more tasks from the CPU than you normally see on defaults. Whether it has anything unknown on it, but it seems reasonable enough since Intel Atom CPUs (like almost netbooks / mini int also use) so very weak compared to today's standard, for example Core 2 Duo. In additional, the Asus Eee Box 204 and 206 gives the pleasure of upcoming with HDMI connector the CAN hardly be easier to connect the new Eee Box's to the TV! Both Asus Eee Box 204 and Asus Eee Box 206 also come with a remote control.
As the quick reader have noticed long time ago that the Asus Eee Box 204 and Asus Eee Box 206 with their dedicated graphics and HDMI connector with perfect candidates to operate the family media center PC/HTPC!
The Eee Box does not come with any TV tuner, so in order to cooperate in its Media center ?PVR you must buy a TV tuner and it must be the USB ones, since there is obviously no room for PCI card upgrades in the tiny Asus Eee Box. Moreover there is an anecdote evidence that the machine are not optimal for HD material where it is possible for ordinary HD but when you get up in Full-HD is starts extremely low. If you can manage without Full- HD should these boxes be excellent for that purpose.
Asus Eee Box 204 is currently at on an estimated price of Dkk 3200 – while the Asus Eee Box 206 is available for Dkk 3000. What do you get to throw an extra Dkk 200 on the table? A couple of quirky features, as some would put very much appreciation and others cold hardly care, like Bluetooth and ( and yeah Bluetooth for me could be wise to have but otherwise) a battery. Yes its true, Asus Eee Box 204 comes with a built battery that can last for "up to" ½ hour. Most will probably say that it is limited, because this is a desktop, you should not see it as an actual battery solution but as a UPS solution, the battery can only be used when it comes to power failure. OK, the screen turns off anyway when you have no power supply, but when you record a lot form TV or if you live in Cuba where black out is constant, it could be important to have the battery for your Asus Eee Box.  Asus eee Box is certainly a very exciting machine, which I could use for many exciting projects!
Here is a post that is slightly outside the usual on Eee BC blog: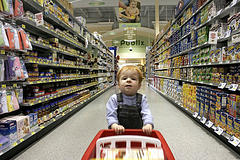 This time it's not just about the Asus Eee PC's but the purchase of laptop in general. How do you get the most of your money when buying a laptop? What is the best buy on laptops? Which laptop should I choose? These are probably the most typical questions you have in mind, but there is no simple answer to the question. It depends on the requirements and for what you will use a laptop for.
Here's my round-up of recommendations if you need to buy a new laptop – and this applies both netbooks and ordinary laptop (which is notebook or laptop) – but keep in mind that you must have a lot of money. Some laptops have been found as a demo machines ( for example they have previously been used and such exchange or returned with an error, then the error has been corrected and they put it up for sale again). Therefore they are cheaper than you might actually compare to others. You can find them at www.edbpriser.dk
Cheapest 10" mini- notebook(netbook):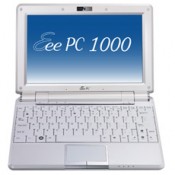 Asus Eee PC 1000H: Intel Atom N270 1.6 GHz, 1 Gb DDR2 SDRAM, 10 Inch screen, 160 GB HD Windows XP Home
–          A bit more clunky than the onter laptops, but this is with a better battery life than the most.
–          Dkk 2470 with VAT dkk 1976
Best 10 inch mini notebook ( netbook):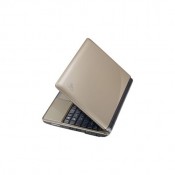 Asus Eee PC 1000HE: Intel Atom N280 1.6 GB DDR2 SDRAM, 10 inch screen, 160 GB HD, Windows Xp Home
–          The new model of the above, a better design, slightly smaller, lighter and with much better battery life. There are still more handy netbooks than this one, but it is clearly about favorites when it comes to battery life and keyboard and so on.
–          Dkk 2900 (without Vat dkk 2320) (for white, it costs dkk 100 more)
Best looking 10 inch mini notebook (netbook):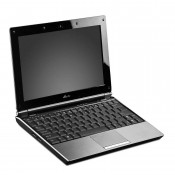 Asus Eee PC 1002 HA Intel Atom N280 1.6 GHz, 1 GB DDR2 SDRAM, 10 inch screen, 160 GB HD, Bluetooth, Windows XP Home
-Probabaly the closest to slimline laptop, you can get with 10 inch- with the stunning designs that are known from the Asus Eee PC S101, only much cheaper. But with poor battery life than the above because it is so thin.
Dkk 3299 (without VAT dkk 2640)
Cheapest "regular" Light Weight laptop:
Toshiba Satellite Pro U400-15M: 13.3 inch (1280 x 800) TFT display, Intel Pentium Dual Core 2 Ghz CPU, 2 GD DDR2 SDRAM, 160 GB HD, Intel GMA 4500MHD onboard graphics, free choice of Windows Vista or Windows Business/XP pro
–          Is an ordinary PC, this is faster than Hp netbooks especially because it has a much faster CPU (CPU is known as brain / motor in the computers) and with Dvd burner and so on, but still with a small 13 inch screen and weights only 1.9 kilo. It is a small and handy machine that weights slightly less than the macbook (though it looks much more clumsy than MacBook). But not quite small enough to be counted as a subnotebooks., but clearly easier to use for everyday use at school or university than the ordinary clumsy laptops
–          Dkk 4427 (without VAT 3542)
Cheapest discount portables: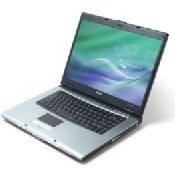 Acer As5310 – 301G12Mi 15.4 inch WXGA TFT, Celeron M520 1.6 Ghz CPU, 1 GB RAM, which is too little for Windows Vista. This is a slow machine, but you can just use this for surfing the internet. If I want the cheapest possible machine at all, I would offer dkk 400 more and take the next machine just to get a little more power, because this seems too slow to boot and have the Internet Explorer up running on the screen.
-Dkk 2299 (VAT 1840)
Acer EX5220-302G12Mi 15.4 inch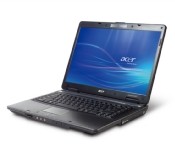 WXGA CrystalBrite, Celeron M 560 2.13 GHz CPU,  Mobile Intel ® Graphics Media Accelerator X3100 shared onboard graphics card, 2 GB RAM, 120 GB HD, DVD burner, Windows Vista Home Basic
-Demo Notebook PC (but with full warranty) Still a bad discount CPU Celeron, but now with 2.13 GHz and 2 GB of Ram which is more suited for Windows Vista. It should be excellent for surfing the internet.
Dkk 2699 (without Vat 2159)
Cheapest laptop with OK hard drive:

Acer AS5735Z-324G32MN 15.6 "15.6" WXGA screen, Pentium Dual Core T3200 2.0GHz CPU, onboard graphics card, 4GB RAM, 320GB HD, DVD burner, Numeric keypad, Bluetooth, Vista Home Premium
– Demo portable machine (with full warranty) with newer / faster CPU than the model above at 2GHz and plenty of RAM to run the Windows Vista. Although both this and the above machine is approximately-2 GHz, you should be aware that this machine is almost twice as fast or more efficient as a Celeron! So you can't compare the GHz CPUs if not the same model or type.
The graphics card is a built in for this model, so it's no good to the latest 3D games, but it will be super for office tasks, images, network tasks.
Kr 3699, – (without VAT: 2960, -)
Acer EX5420G-553G32Mi 15.4 "Screen 15.4″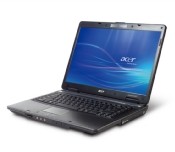 WXGA, Turion 64 X2 TL-62 2.1GHz CPU, Graffikort ATI ® Mobility ™ Radeon ® HD 2400 XT 256MB VRAM, 3GB RAM, 320GB HD. DVD burner, Bluetooth, Vista Home Premium
– Notebook PC which is also a demo machine (but with full warranty) which is very similar to the above. CPU is similar strong, but there is a little less RAM with 3 GB, but then separate graphics card. This will be better for newer games – but maybe a little slower for office tasks and surfing with "mil tones" of open tabs because it has the 1GB less RAM
Dkk 3,999, – (excl. VAT dkk 3199, -)
(for the same price but with 17 "also available here)
Crazy laptop to play the latest games:

MSI Gaming GX620-059NE: 15.4-inch display, Intel Core 2 Duo P8400 (2.26GHz), 4GB DDR2, 320GB HD, Nvidia 9600M GT m/512MB, 1, DVD burner, Vista Home Premium
– On the manual or user guide,  this is the machine mentioned all of the above, but partly the CPU is the best kind (maybe 50% better than above) and especially the graphics card of a different caliber: Here we're talking some of the best graphics card you can get for reasonable price in a laptop, so you can also play a lot of new games on this laptop.
Dkk  6840, – (excl. VAT dkk 5472, -)
Laptop PC with most beautiful design: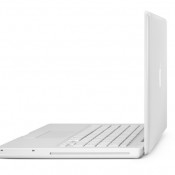 White Apple MacBook: 13 " TFT display, 2.0GHz Intel Core 2 Duo CPU, 2GB DDR2, 120GB HD, NVIDIA GeForce 9400M graphics
– MacBook is a relatively powerful PC with the same type of CPU as in the above machine but at a minimum slower version, and with less RAM and less powerful graphics card – it's of onboard-type, but at least right now with Strongly onboard graphics card on the market.
Many, including myself, still think that the white MacBooks, the notebook PC market that has the most beautiful design! So even if you have received new model in aluminum, which you should definitely consider if you just have to have the newest ( faster type of RAM on the motherboard), then  the white Apple MacBook has just arrived here , first of all because the white MacBooks are also significantly cheaper than the new aluminum.
General information about MacBook's can be said that they have fairly good specifications and that their hard drive  works perfectly together – giving the feeling that they are a bit faster than standard PCs with similar harddrive. They are also very noisy. However, one should take a careful consideration whether you bother to learn a new operating system, since they do not come with Windows but with Mac OSX. You can easily install Windows on the machines, but then, you have to "put up with it."
dkk  6862, – (excl. VAT dkk 5490, -)
The conclusion:
The conclusion must be that there are plenty to choose from! 🙂
Personally, I could cut the choice down further. In Netbook category I would unhesitatingly choose namely Asus EEE PC 1000HE.
For alm. laptop I'd choose:
Toshiba Satellite Pro U400-15M, where it should be easy to transport
Acer AS5735Z-324G32MN 15.6 "if I" just "should have maximum benefit for the least money.
In the design category is the Apple MacBook alone back as normal. portable, but if a netbook can meet your needs (eg, that still only works with normal temperature. office tasks, email and surf), then an Asus Eee PC 1002HA netbook be a very strong joker!
Intel has now finalized the Linux operating system to be able to tackle

Microsoft's currently dominant Win XP system and the upcoming Windows 7 This is a stripped down Linux, which focuses on simple operation on the smaller screens and to improve battery life. So perfect for Asus Eee PCs and other netbooks.
Check it out here: http://moblin.org/
Asus announced a new Eee PC models on the market as bad as a shit from a calf.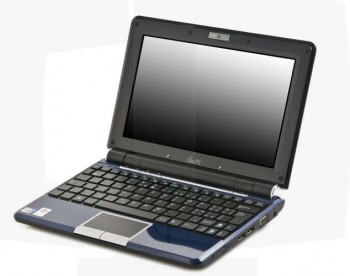 However, there isa part of the Eee PC's that doesn't arrive in Denmark or in Europe for that matter. This time it seems however that there is a great news from Asus Eee PC/Netbook market:
Asus Eee PC 1000HVAsus and other netbook / mini note manufacturers so far have turned on all the same parameters mainly the choice of 9" vs. 10" SSD vs HDD and battery capacity- but rarely have created something that is truly unique, just small improvements over the same theme, there is probably now an Eee PC model emerging which can turn out to be more unique: Introducing Asus Eee PC 1000HV,. The uniqueness of this is the separate graphics card. It means you suddenly can use this Asus Eee PC for some things you have thought was impossible : to name a few like games, and create heavier graphic tasks.  It should of course be taken with consideration, because you still get an eee PC machine with 1 GB RAM and the slow Intel Atom CPU which is found in all netbooks right now, so obviously it is not a ridiculous thing to leave that way, it is still a netbook just to be practical, and everything happens on a small 10 inch.  But you can perform a lot more tasks on an Asus Eee PC 1000HV with its separate graphics card into one can in a generally resembled book including the other Eee PCs.
The Graphics card is also ATI Radeon HD 3450, which is clearly at the low end in performance compared to today's graphics cards, nit it will still be better than the built in "onboard" ("Separate" and integral" should not be misunderstood- Asus Eee PC 100HV will off course also have the graphics card inside the its own RAM, and so on. And not just an embedded chip that sits onboard = on the Eee PC's motherboard and shares the RAM with the rest of the machine.)
With the Asus Eee PC 1000HV you get 256 MB of Ram on separate graphics card and the possibility of DirectX 10.1 and HD material. The other specs on the Asus Eee PC 1000HV appears to be similar to the Asus Eee PC 1000HE for example it is not the slightest machine but a solid machine with no errors or deficiencies ( So you can avoid the "deadly sins" in netbooks like that also saves battery capacity)
Example Asus Eee PC 1000HV comes with 1.66GHz Intel Atom N280 CPU, 160GB HDD, 10.1 " LED- backlight LCD screen, Bluetooth and a 6 cell battery.
It should be emphasized, however that the Asus have not yet announced the official when this will be out on the market, so for now the information comes from a dealer. So far the new Asus Eee PC 1000HV is not a definitive fact yet.
Update: It seems that Asus is saying that the machine is real – but there is a model that will only be sold exclusively to the Italian IT shop Computer Discount. So either you buy from Italy or you have to miss the Asus Eee PC 1000 for the moment.
Source: http://www.computerdiscount.it/ProductDescription.aspx?PrdId=05.AY & PrdP = 449.00
The netbook that I will Highlight as Best Buy currently is no doubt the Asus Eee PC 1000HE,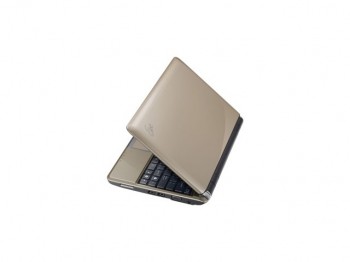 Asus Eee PC 100HE is the sequel to the popular Asus Eee PC 1000TH the bew model 1000HE gas many of the same qualities as the old Eee PC, but have some few points in improvements.
Asus Eee PC 1000HE is alsi a 10 inch netbook and has a slightly nicer design than the old model, it is slimmer and lighter and has better keyboards (bigger) better screen (LED lighting and based on LCD monitor) AND most importantly Asus Eee PC 1000HE has a superior battery! For what does it help with a  small and smart Eee PC / netbook, if you can work on it a couple more hours? With Asus Eee PC 100HE you can use it for many hours – up to 8 hours if everything works out well.
Now it sounds too much of a sales pitch – it's really not but I am also very excites about the Asus Eee OC 1000HE and won't hesitate to recommend it as currently the Best Buy, if I am asked ( I actually often tell).
For the simpler points you can find competitive netbook's/ mini- notes that are better. They usually not as nice and small as the Asus Eee PC S101, Asus Eee PC 1002HA or Asus Eee PC 1008HA ( Seashell when it pops up) (yes even the Asus Eee PC 1000HE may even seem too clumsy compared with the tiniest wonders). The keyboard is not as good on HP 2133 and HP 2140 and the screen resolution is not as great as the expensive HP models, and it is not as cheap as the cheapest MSI wind or Acer Aspire. But with the Asus Eee PC 1000HE you get overall well rounded package that does not fall through anything actually is pretty good in virtual with the respect. So, rather have a netbook that looks bigger or a netbook that have a better keyboard, and fall through with the other points you get with Asus Eee PC 1000HE an all around better quality for just under Dkk 300!
Of course everything should be taken with a grain of salt so if you only need to check some email from time to time at a café or something like that, then Asus 1002HA probably an equally good choice. But the most valuable for your money and most effective work machine ( within the areas where a netbook can be used), is certainly getting the Asus Eee PC 1000HE.
The specifications on the paper are fairly standard:
Eee PC 1000HE with Win Xp
Available in colors: Pearl White, Black, Blue, Golden
CPU: Intel Atom N270 / N280
1 GB DDR2 RAM
HDD 160GB
10.1 "LED backlit LCD monitor with 1024 x 600 resolution
1.3 MPixel webcam
6-Cell Li-ion battery, which on paper could produce up to 9.5 hours of battery time
WiFi: 802.11b/g/n
Bluetooth
Weight: 1450g
Dimensions: 266mm (W) x 191.2mm (D) x 28.5mm ~ 38mm (H)
Asus is ready with another news in the series of Asus Eee PC netbooks.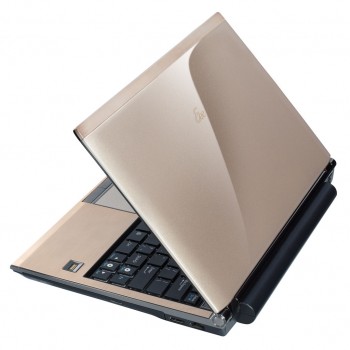 This time it's a model that is a bit different than we are used to in the series of mini-notes, the Asus Eee PC 1004DN. What makes the Asus Eee PC 1004DN different from for example Eee PC 1002HA or 1000HE is not the screen size, CPU or RAM, it is that we are already used to everything from Asus Eee PC 1000H for Asus Eee PC 1008 HA with 10" screen, Intel Atom CPU at 1.6 GHZ (there may be a little difference between these Atoms- but the performance is almost the same regardless, it is a N280 model) and with the 1 GB of RAM.
It is very exciting news that this netbook comes with optical drive and a brand new chipset. Intel GN40 with integrated graphics X4500M. The graphics should certainly be faster than the GMA 950 graphics cards we know from all other netbooks, not as good as all Eee PC's.
Some sources say that this graphics card is powerful enough to help slow Atom CPUs to actually pull HD contents. Actually I really don't think that many people have HD materials on their machines, but it is nice to have the opportunity, and also have a good limit to have for how much a PC actually provides. And with this news you can you can have Asus Eee PC, that crosses the line.
According to the reputation this Asus Eee PC 1004DN should have an excellent keyboard, which the size is 92% compared with a full keyboard and the layout is MacBook style, example the spaces between the keys. There is a fingerprint reader, which some businessmen will appreciate. The screen is matte like, which most appreciate because the glare issue is less of a problem. It is also extremely rare to see on a cheap laptop for some reason, but as for now we still don't have a price yet.
And it gets more exciting! For the comfortable low price, this is a really good example of a fine machine, though the lack of optimal drive (DVD drive) I have personally experienced have held back several buyers of netbook! BUT you can already fear that the price of this will be at a high-end as well and then it will probably never get a best seller, because this is a netbook that needs improvement with chipset and graphics card so that it will reach a performance you know from an ordinary laptop – and many have chosen this item for its low price. On the other hand there is also a bunch of good netbooks for something more, which is completely different than a normal and average laptop.
But then the question is whether they need the DVD drive in their Eee PC. My guess is that this is a pretty small niche.
I can assume that there will be an 11.6 model out of these machines for not so long. Since it seems to be the new trend, as we approach, probably even more ordinary laptops – not only the price, but unfortunately also for the form factor. Let's see, we don't even know when this Eee PC or 11.6 inch model will show up in the country yet.
Read the English reviews here